Posts: 118
Joined: Thu Jun 04, 2015 8:35 am
Location: Greenfield TWP, Pennsylvania (Near Scranton)
Beautiful work on your building, and I also like your printed cars!

Joe.
---
This week I managed to make some better images of the building on the diorama. There is still one corner to be improved; the house seems to fly over the grass. And the track needs some ballast. And .. and ...
The nice thing with a 28 cm layout is that it fits well in front of my computer screen. So, I just had to put some Scotland holiday pictures on, and the background was perfect.
Just enjoy.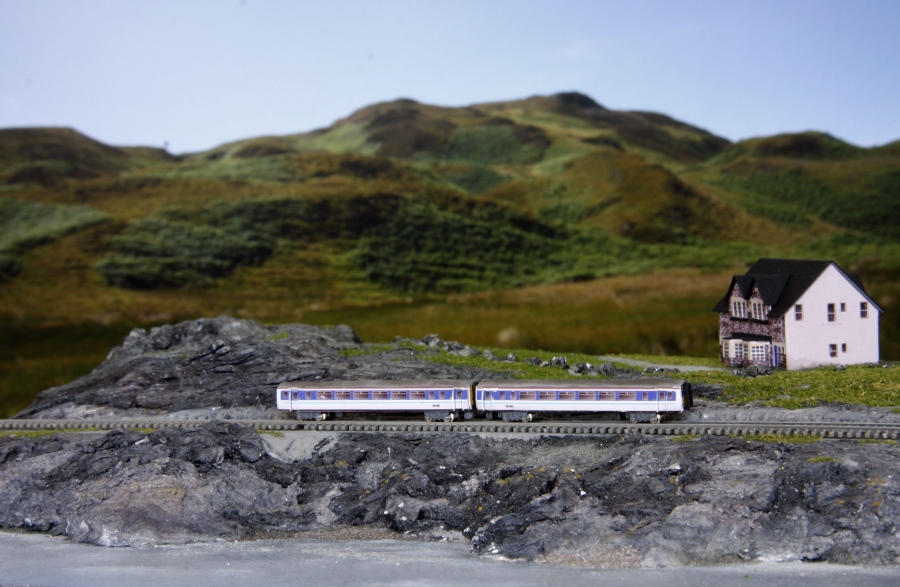 Cheers
Kupzinger
P.S. Doug, if you read this, this is your Class 156 ready for departure to its home country 
---
That is a neat and clever idea using the monitor for the back scene.
Looks very realistic
Mike
DON'T knock it at least I am trying to do something, with only one good hand.
---