On year ago, I started to realize my t-gauge layout.
I called my layout "La Gare Maritime" (french) / "The Railway Harbour station".
My goal was to be able to use for this layout a model cruise ship (AIDAluna / Revell).
The layout is clearly inspired by the Sarum Bridge (dogbone), hope no copyright issue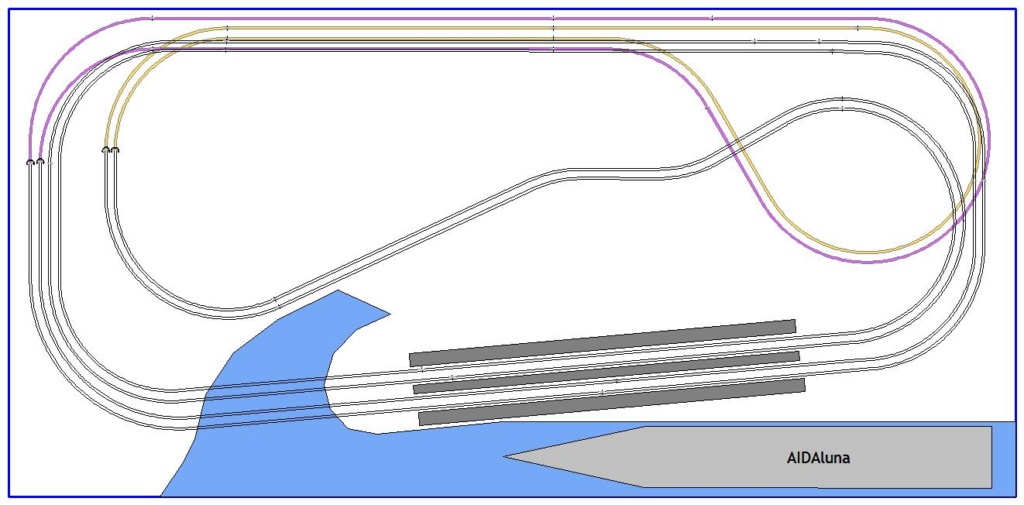 Colors tracks (pink, yellow) are at level -1 (underground).
The size of the layout is 1.30m x 0.60m.
The track length is 17.5m (=7.8km real size).
Two photos of my layout during an exhibition last week in France (Vélizy).
1) AIDALuna, A380 Singapore Airlines, DMU 158, Class 66
2) SS France, Concordone Air France, ICE, Double Class 66