The level crossing is now working. Four el-cheapo $3.00 servos controlled by a dedicated computer equivalent to the new Peco Smart Switch. The gates are clear plastic with the framework scribed on by a screwdriver, painted white then wiped clean. A bit rough, but easily replaced in the future.
A quick video...
http://youtu.be/nD_m1co-QWg
The circuit board and ultra-sophisticated mountings for the servos...
The business end being tested with pieces of sticky tape instead of gates. This gets pushed up through 4 holes in the baseboard, then the real gates are super glued into position....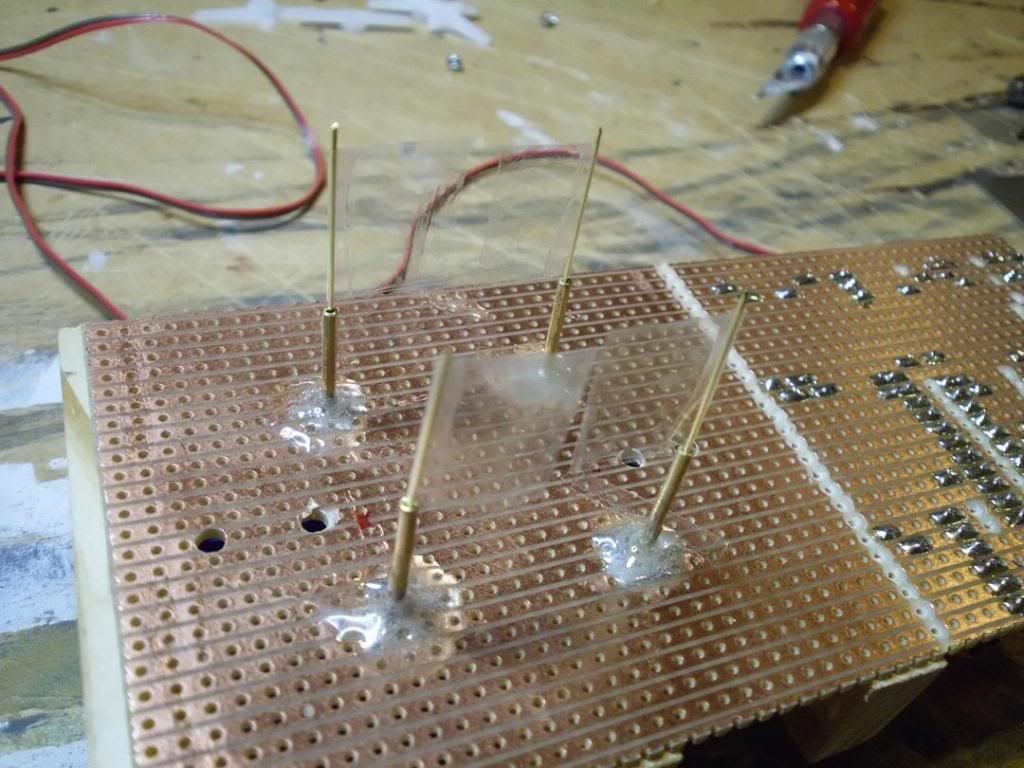 The first attempt at proper gates. As usual with T, they look better at a distance.